Xiaomi Redmi 3s shows the debate around battery life might be dead
Xiaomi Redmi 3s shows the debate around battery life might be dead
Xiaomi Redmi 3s is finally hitting the market, and its biggest selling point is the 4100 mAh battery.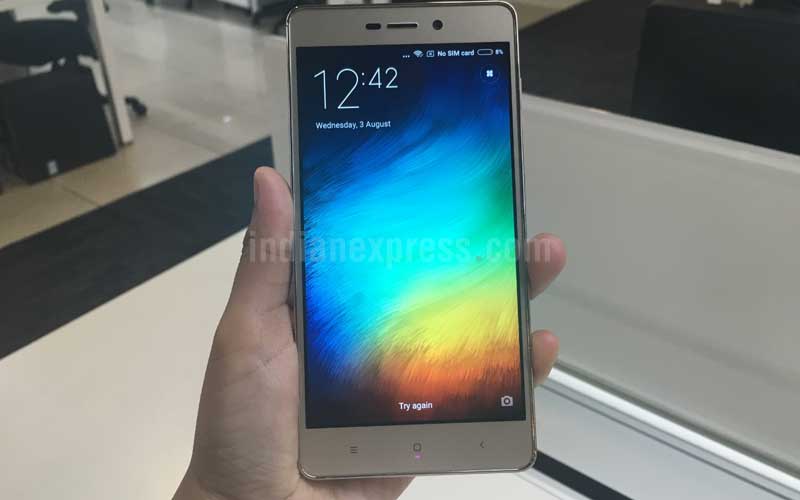 Xiaomi Redmi 3S Prime version will go on sale on Flipkart tomorrow at 12 pm.
The Xiaomi Redmi 3s is finally hitting the market, and goes on sale tomorrow at Flipkart and Mi.com. While the phone has a lot of good specifications given the price, what might end up being its biggest selling point is the 4100 mAh battery. For consumers in this category, a battery that won't die for 36 hours is something to die for.
Large batteries at affordable price points is also not new. This segment has in a way been pioneered by the Gionee Marathon series and the Lenovo P1m. However, these are both large smartphones. The Xiaomi Redmi 3s is not. Those using this phone won't feel like they are carrying a battery pack along with it.
Read more ↓
At the launch of the phone, Xiaomi executives showed off a lot of user feedback from their community. People who claimed 17 hours of screen on time to those who stretched the battery to three days of moderate. All great, but the average user will be more than happy if he gets home back from work with 30 per cent of his battery to spare. At a time when we are talking about 10-core processors and 5G speeds, this is something smartphones struggle to achieve.
Now, however, it seems the 4000mAh battery might slowly be becoming the standard. That will kill the biggest pain point for most users. Add to this the fact that fast charging technologies too are becoming common across brands. It seems the rogue battery has finally been tamed.
Xiaomi Redmi 3S Prime: Watch our first look video  
Not so fast. Even with large batteries users across India will struggle thanks to patchy networks that drain power like anything. The same phone which needs to be recharged every afternoon, works till late night when you use is abroad thanks to stable networks across brands and bands.
Anyway, by this time next year the chances are smartphone user will be cribbing less about battery life and will have new issues to bother about.
Source by indianexpress…
Share:
loading...