Vivo Carnival Freedom sale: Vivo Nex available at Rs. 1,947
Vivo Carnival Freedom sale: Vivo Nex available at Rs. 1,947
Celebrating India's 72nd Independence Day, Vivo will host the Carnival Freedom sale on its India e-store starting from August 7 till August 9.
Under the sale, Vivo will hold a three-day flash sale wherein the Vivo Nex and Vivo V9 smartphones will be offered at just Rs. 1,947, and mobile accessories like USB cables and earphones at Rs. 72.
Read more ↓
Here's more about Vivo's sale.
All about Vivo's Freedom Carnival flash sale
Under the flash sale, the Vivo Nex and Vivo V9 will be available at Rs. 1,947 while the XE100 Earphones, USB Cable, and XE680 Premium Earphones will be offered at Rs. 72.
Notably, the sale will be held once on each day from August 7-9, at 12PM.
And as mentioned earlier, this sale will run exclusively on Vivo India E-store.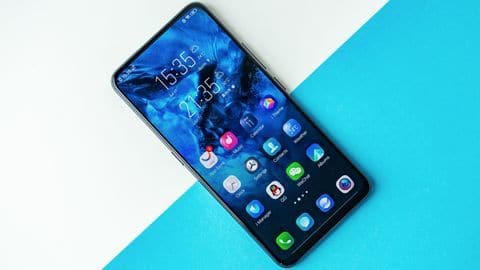 Vivo Carnval Freedom sale: About other deals and offers
During the sale (not flash sale), customers who buy any of the Vivo Nex, Vivo V9, and Vivo X21, will get Bluetooth earphones worth Rs. 1,200 for free.
Further, buyers will get Rs. 4,000 cashback on Vivo NEX by paying via HDFC credit card or using HDFC Bank EMI option, and 5% cashback on select Vivo smartphones by paying via HDFC Bank EMI option.
Buyers will also get redeemable coupons
Customers who buy Vivo earphones and USB cable will get a Rs. 50 coupon. Similarly, those buying the Vivo Premium Earphone will get a Rs. 200 coupon.
Moreover, Vivo is offering coupons worth Rs. 2,000 and Rs. 3,000 on the purchase of Vivo V7 and Vivo V7+, respectively.
But, customers will be able to redeem these coupons on select Vivo smartphones and accessories only.
Source:- newsbytesapp
Share:
loading...