These six Apple devices are available at Rs 5,000 discount
These six Apple devices are available at Rs 5,000 discount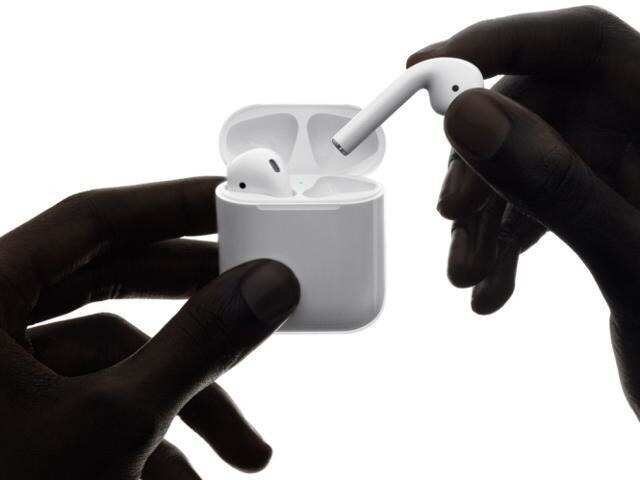 NEW DELHI: Those who wanted to buy Apple AirPods and Apple TV at a discounted price, now is the time. Citibank is offering several models of Apple TV and AirPods at flat Rs 5,000 off on all Citi credit cards. The banking firm has also mentioned that this particular offer is not available on Citi Corporate Cards. Citibank will be running this offer until January 28.
Citibank says that while users will be buying the devices on their original prices, the Rs 5,000 cashback will be credited on or before 90 business days from the date of transaction. Also mentioned is that the transaction is valid on both EMI & non-EMI transactions done by Citibank credit cards.
It is worth adding that this offer is exclusive to offline stores in India. Over 200 stores are carrying the offer across different cities including New Delhi, Chennai, Noida, Gurugram, Mumbai, Navi Mumbai, Secunderabad, Pune and more. The entire list is visible here – www.online.citibank.co.in/portal/Standalone/Jan18/pdf/apple-airpod-tv-tnc.pdf.
Read more ↓
Apple devices that are eligible for the Rs 5,000 are:
-Apple AirPods
-Apple TV 32GB
-Apple TV 64GB
-Apple TV 4K 64GB
-Apple TV 4K 32GB
-Apple TV (4th generation) 32GB
While the Apple AirPods usually cost Rs 12,900 in India, users can now buy them at Rs 7,900, which is the device's lowest price yet. Apple TV 32GB also comes with a same price tag of Rs 12,900. The 4K models however, come at a MRP of Rs 17,430 (32GB) and Rs 19,480 (64GB).
On a related note, Apple AirPods accessory is said to get an update this year, according to KGI security analyst Ming Chi Kuo. It has been mentioned that the upgraded version could have a "smaller quartz" component. Also mentioned is that the accessory may arrive in second half of 2018. Better Bluetooth connectivity and W1 chipset may also be in tow.
Share:
loading...