Take a 360-Degree Look at Mars, Now on Facebook
Take a 360-Degree Look at Mars, Now on Facebook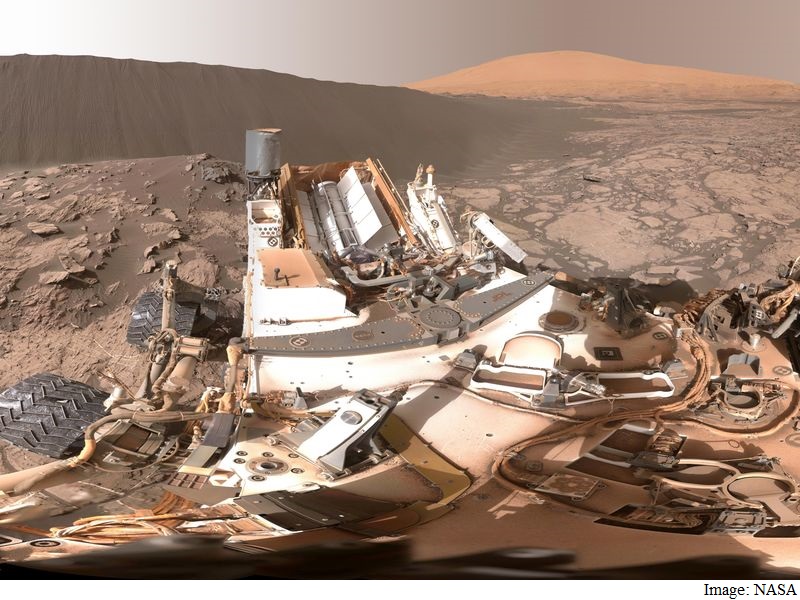 A 360-degree picture of Mars, posted online as a 360-video by Facebook CEO Mark Zuckerberg shows a stunning view of the Martian surface, and also a glimpse into the potential uses of virtual reality.
The image shows the downward face of the Namib Dune on Mars across a 360-degree panorama, and the site is part of the dark-sand Bagnold Dunes along the northwestern flank of Mount Sharp, according to Nasa. The dune in the image rises about 16-feet at an inclination of 28-degrees.
Read more ↓
Facebook's interest in virtual reality stems from its acquisition of Oculus VR, the company that made the Rift VR headset. Since then, Facebook has tied up with Netflix to bring content to VR. The company has also talked about how Hollywood can take VR mainstream, and Zuckerberg has talked about theneed for VR.
The 'video', first posted on NASA's Curiosity Mars Rover Facebook page on Sunday is actually a 360-panorama photo that was taken by stitching together multiple photos from the rover, and allows you to look around the scene – on your phone, you can physically move around to look about you, and on the desktop, you can click to drag and change the view.
This image appears to be a panorama that's been wrapped into a sphere, which is why the view in the 'video' is somewhat distorted. Forward – or depth, in other words – has become up, so the Namib Dune appears distorted in the video. However, you can see a better representation on NASA's Jet Propulsion Laboratory's site, where you can get a better idea of the scale of the Martian landscape.
Share:
loading...