Soft gold OnePlus 3 won't be available until July, confirmed via Twitter
Soft gold OnePlus 3 won't be available until July, confirmed via Twitter
All the excitement about the OnePlus 3 has left us wondering when we can actually order a soft gold version of the Chinese phone company's newly announced flagship, the OnePlus 3.
The OnePlus online store doesn't even show a soft gold option upon ordering the new phone. Only the graphite version of the phone can be purchased at the moment.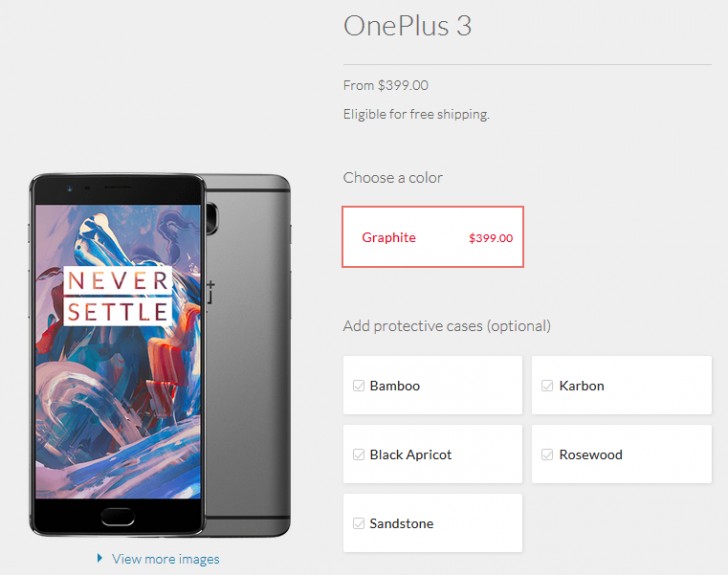 Read more ↓
A curious OnePlus fan tweeted to Carl Pei, co-founder of OnePlus regarding the availability of the soft gold version of the OnePlus 3 to which Pei replied that it will be available "some time in the later part of July".
The graphite version of the phone has a gray aluminum back plate with a black front side while the soft gold option has a lighter gold backplate paired with a white front side. So customers who want to get the "frosty" front side with white bezels will have to wait toward the end of next month.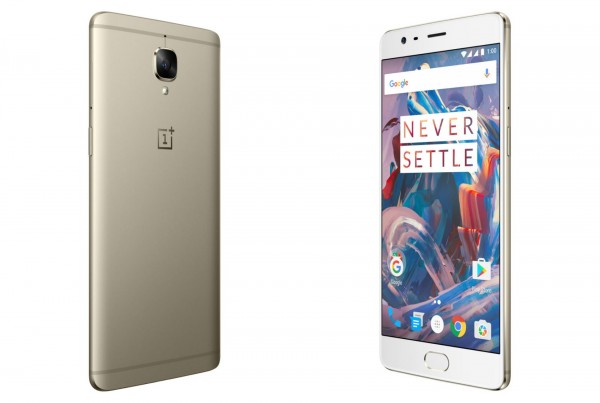 The OnePlus 3 is now available from OnePlus.net without an invitation needed, for $400, £309, or INR 27,999. The OnePlus 3 was announced on Tuesday and features a 5.5 inch Optic AMOLED 1080p screen, Snapdragon 820 CPU paired with 6GB of RAM, fingerprint scanner, NFC, 3,000mAh battery, Dash Charge support, 16MP rear camera, 8MP front camera, and 64GB of internal storage.
Share:
loading...