Samsung to Unveil Bendable, Foldable Smartphones at MWC 2017: Report
Samsung to Unveil Bendable, Foldable Smartphones at MWC 2017: Report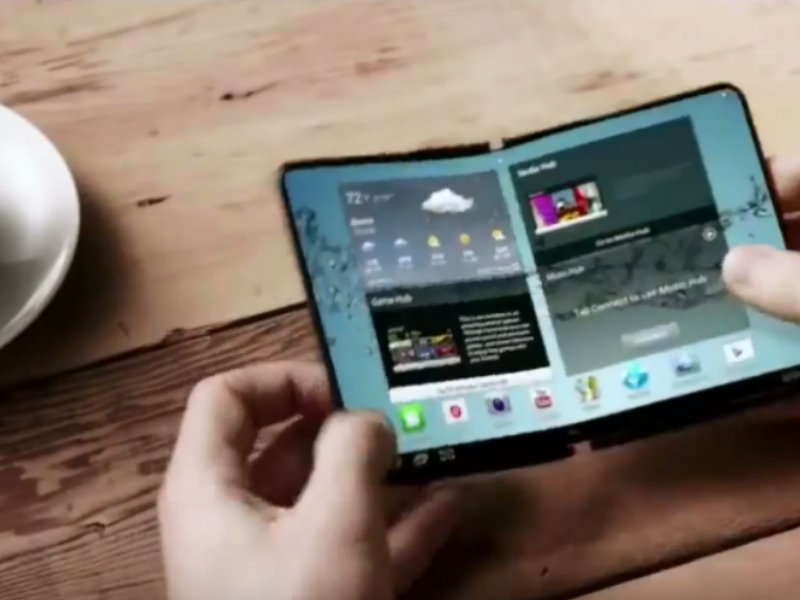 HIGHLIGHTS
The bendable display phones have been codenamed Project Valley.
One smartphone will fold into a compact device.
The other will expand into an 8-inch tablet.
In a new development, Samsung seems to have made major progress in foldable display technology, and is looking to unveil two smartphones next year with bendable displays.
According to a Bloomberg report, the company looking to unveil two smartphones with flexible displays at the Mobile World Congress in Barcelona in 2017. These smartphones wouldn't be a part of the Galaxy S Series, and have so far been codenamed Project Valley.
One model is said to fold in half, making the smartphone more compact and pocket friendly. The other one is said to sport a 5-inch display, but will have the capacity to unfurl into an 8-inch (tablet) display panel as well.
Read more ↓
Bendable displays will give Samsung a much needed edge in the overcrowded smartphone market. Samsung pioneered dual-edged screens, and even displayed 4K screens for smartphones at the Display Week conference in San Francisco last week. However, it was beaten to the market by LG with the first flexible phone, the LG G Flex. Its biggest competitor Apple is looking to do a design overhaul with the iPhone next year, and is expected to bring a bezel less design, alongside Oled displays. Samsung may be looking to up its game, and foldable displays might just be its answer.
The report also corroborates previous rumours that Samsung will skip 6 and jump to 7 for its Note series numbering, in order to fall in line with its flagship Galaxy series. As for now, tips suggest that the Note 6/7 will be unveiled in August.
Samsung is also [expected to reintroduce the Edge variant, something that it skipped last year with theGalaxy Note 5. The Galaxy Note 6 is also expected to switch to a USB Type-C port, and come with an iris scanner in the front. This will enable users to unlock their smartphones just by looking at it.
Share:
loading...