Samsung Notebook 7 Spin, the foldable Windows 10 laptop goes on sale
Samsung Notebook 7 Spin, the foldable Windows 10 laptop goes on sale
Samsung Note 7 Spin comes in two variants – a 13.3-inch device costing $899.99 while the 15.6-inch model is priced at $1,299.99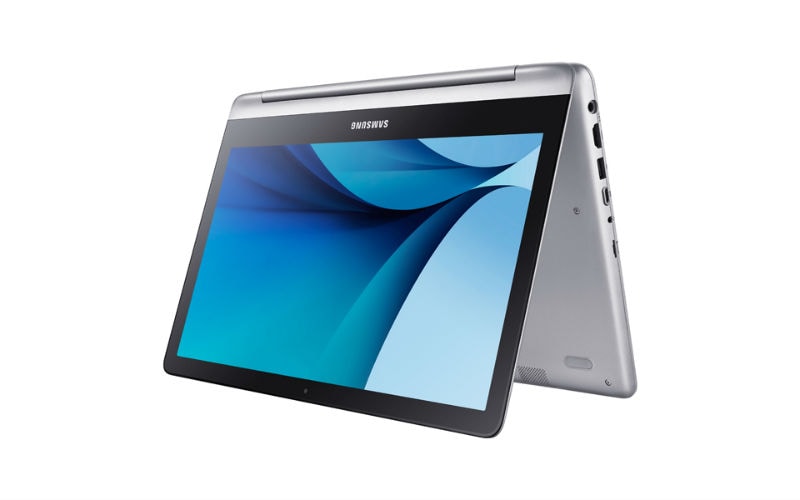 Did you know Samsung has a convertible Windows 10 notebook? Well you would be forgiven for not knowing about it.
Samsung which once decided to leave the laptop market is making a comeback with its latest Windows 10 convertible notebook. Samsung Notebook 7 Spin, as the name implies, is a Notebook 7 notebook with a spinning display.
Read more ↓
Samsung Notebook 7 Spin is a 2-in-1 convertible notebook which was unveiled almost a month back. The laptop is finally shipping in the US.
Samsung Note 7 Spin comes in two variants – a 13.3-inch device costing $899.99 while the 15.6-inch model is priced at $1,299.99. The 13.3-inch Samsung Notebook 7 Spin is powered by an Intel Core i5 processor coupled with 8GB RAM.
The 15.6-inch model is more powerful with an Intel Core i7 processor and dedicated NVIDIA 940MX GPU. The laptop can be configured with up to 16GB of RAM.
The notebook can be configured either with 128GB SSD or 1TB HDD storage. Samsung Notebook 7 Spin, like many smartphones these days comes with USB-C port and supports fast charging.
With PC sales coming out of its sharp decline and Microsoft Windows 10 adoption reaching 350 million devices, Samsung seems intent to re-enter the market dominated by HP, Dell, Lenovo and Apple.
Source by indianexpress…
Share:
loading...