Here's how to link your Aadhaar card with Driving license
Here's how to link your Aadhaar card with Driving license
With so many government services linked with your Aadhaar card, it is one of the most important documents you will ever hold.
Also, a vital proof of identity, it can come handy anywhere and anytime.
Read more ↓
In case you wish to link your Aadhaar with Driving License, here's a step-by-step guide on how you can do it online.
Firstly, here's why you should link your DL with Aadhaar
An Indian Driving License is issued in one state, but is equally valid in all other states and union territories. Thus, a citizen must possess one single DL.
However, in many cases, people have been found holding more than one Driving Licenses.
So, linking your DL with Aadhaar will help eliminate (illegal) holding of multiple Driving License cards, thereby promoting greater transparency.
Procedure (1)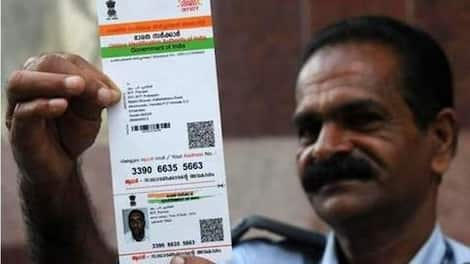 Steps to link your DL with Aadhaar card
Since a Driving License is issued separately and independently by each state and union territory, the online method to link DL with Aadhaar varies from state to state.
However, following is the general approach for each state/UT:
1) Firstly, log on to your state/UT's transport department website.
2) Next, go to 'Link Aadhaar' option.
3) Now, from the drop-down menu, select 'Driving License.'
Procedure (2)
Final steps
4) Further, enter your Driving License number, and click on 'Get details' option.
5) Your Driving License details shall flash on the screen.
6) Next on, enter your 12-digit Aadhaar number and UIDAI-registered mobile number in the fields provided, and click on 'Submit' button.
7) Once the procedure is completed, you'll receive a confirmation message on your registered mobile number.
Aadhaar status
Clearing the air around Aadhaar status
Post the September 26, 2018 SC verdict relating to authentication of Aadhaar, there has been much confusion with respect to services where Aadhaar is necessary and where not.
Aadhaar is no longer mandatory for services such as bank account, telecom services, and school admissions/entrance tests.
However, it is still necessary for getting a PAN, filing I-T returns, and availing government welfare schemes.
Source: newsbytesapp
Share:
loading...