BSNL takes on Jio: Offers unlimited calling to broadband customers
BSNL takes on Jio: Offers unlimited calling to broadband customers
State-run telco BSNL has rolled out unlimited voice calling benefits for all its fiber-to-the-home (FTTH) and broadband users.
Some BSNL plans now offer unlimited calling only across its own network, while the other plans offer the benefit across any network in India.
Read more ↓
BSNL's revamped plans have reportedly been rolled-out from June 1.
Here are the details.
Unlimited call benefits differ with tariff plans
Users, who have taken any BSNL broadband plan worth between Rs. 249 and Rs. 645, will be able to make unlimited voice calls across BSNL's network along with free night calling to any network.
However, those who subscribe to a tariff plan worth Rs. 645 or more, can make unlimited voice calls across any network in the country.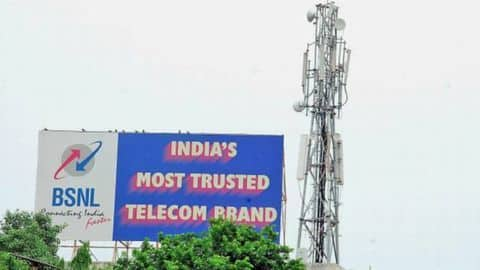 BSNL is revamping broadband plans to take on Jio
Earlier, BSNL had doubled its Fair Usage Policy (FUP) data limit for three of its FTTH plans to offer up to 200GB data.
Last month, the telco had also extended its Free Sunday Calls offer for landline and broadband users.
Recently, BSNL also announced a new broadband plan for Rs. 1,199 under which users get free 1 GB mobile data, alongside a broadband connection.
Source by newsbytesapp
Share:
loading...