Big news | Samsung confirms Galaxy launch on Feb 26 in teaser
Big news | Samsung confirms Galaxy launch on Feb 26 in teaser
Samsung will hold a press conference on Feb. 26 at the MWC where it will announce something 'big'.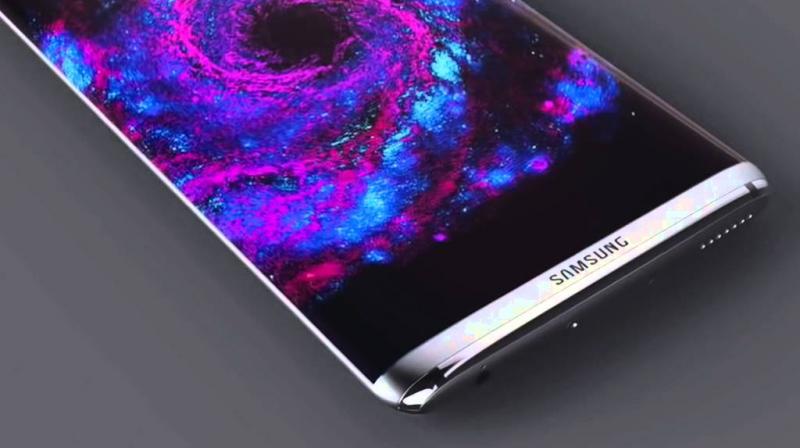 After the death of Galaxy Note 7, everyone is eagerly awaiting for Samsung to launch the Galaxy S8 smartphone. However, due to the Galaxy Note 7 battery issues, the S8 has always been under impression of being delayed than the speculated date, which usually is sometime around February at the Mobile World Conference (MWC).
The Galaxy S8 has been in news for the launch since a long time now. Some said Samsung will hold a separate public event in the New York in March to unveil the smartphone, other reports said it would be unveiled in March 29 but will not go on sale until April 21, but the "big news is on its way".
Samsung has released a teaser on its Samsung Mobile twitter handle in which the company has confirmed to hold a Samsung Press Conference on Feb. 26 at the MWC where it will announce something 'big'.
Read more ↓
The 'big' news could be the Samsung Galaxy S8, or it could also be the Galaxy Tab S3
Looking at the image showcased in the teaser, we speculate the device is the Galaxy S8 smartphone. While a report by Softpedia speculates it to be the Samsung Galaxy Tab S3, we look at it the other way.
If you compare the ratio of the USB Type-C port to the product body shown in the image, the device looks more like a phone rather than a tablet. While the curve does pronounce a tablet look, it also looks like a dual-edge phone with sharp edges resting on its back. However, if compared with the recent leaks about Samsung Galaxy S8, the image shown here looks completely different.
If you are looking at it from another angle, it does look like the chin of the tablet with a close-up of the home button, which probably confirms the speculation of Softpedia.
In terms of specifications, the Galaxy Tab S3 is rumoured to feature a 9.7-inch display, powered by a Qualcomm Snapdragon 820 processor, coupled with 4GB RAM and 32 GB of memory option, 12MP rear sensor and 5MP front sensor.
The Tab S3 is also expected to run on Google's latest Android Nougat OS.
On the other hand, Galaxy S8 is said to come in two models featuring a 5.8- and 6.2-inch display, powered by Qualcomm Snapdragon 835, coupled with 4GB RAM and 64GB internal storage option, which will be expandable up to 256GB using a microSD card. The flagship is also expected to be the first smartphone to debut Samsung's voice assistant 'Bixby', and to run on Android Nougat 7.0 OS.
Moreover, Samsung has confirmed to unveil 'new products' during the press conference.
Source by deccanchronicle…
Share:
loading...