Best Phones Under Rs. 10,000 [May 2016]
Best Phones Under Rs. 10,000 [May 2016]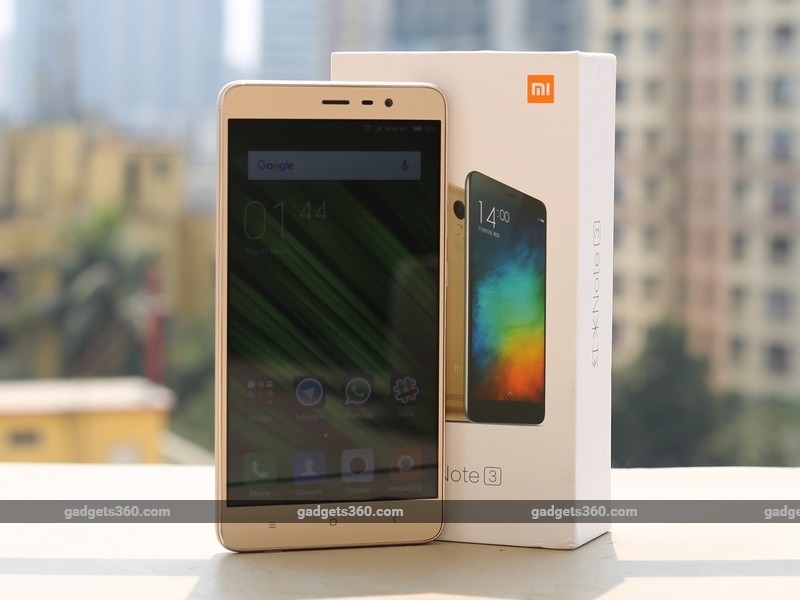 High-end phones usually get a lot of attention, but while the latest features and developments do indeed show up first in those Rs. 50,000 handsets, most of us are buying more affordable devices. And the great thing is that smartphones in the budget segment have been getting better over time, so that by now you can actually buy a pretty good phone for under Rs. 10,000.
Of course, at this price point, there are going to be compromises compared to phones in the Rs. 15,000-20,000 segment, but the phone's we've picked are good all-round performers that have launched in the last few months. We've excluded any phone that released before January, and we've restricted our recommendations to phones that we have already reviewed and put through our standard tests – this means that we can give you a list of phones that we have a fair idea about.
Read more ↓
There are a few phones in this budget that haven't been reviewed yet for a number of reasons, but we've got some additional recommendations at the end for you to check out as well. With all these considerations in place, let's take a look at our top ten picks, in no particular order.
1. Vibe K5 Plus
This is one of the top rated phones in our database under Rs. 10,000 Though the Vibe K5 doesn't really stand out in any category, but is worth considering for its generally consistent performance across different categories, as you can see in the ratings below. It's a nice looking phone with a good display, though people looking for the best battery life might be disappointed.
2. LeEco Le 1s Eco
Priced at Rs. 9,999 this phone just squeaks in under the price limit we've set here. It's also currently unavailable, but it's one of the most value-for-money offerings on the list. Good performance, and a number of content freebies make the LeEco Le 1s Eco a tempting buy, although the camera and battery might be deal-breakers for some.

Le 1s Eco
4. Xolo Era 4K
Launched in February, the Xolo Era 4K had the best results on our battery test from the phones in this list, and this Dual-SIM phone offers 4G connectivity on both SIM cards. The display is disappointing, and once again, the phone's camera doesn't really give good results, so if that's a priority, then you might want to look at a different option.

Xolo Era 4K
BUY NOW
| | | | |
| --- | --- | --- | --- |
| BUY AT | | | |
5. Xiaomi Redmi Note 3
Another phone that made it to our last roundup of phones under Rs. 10,000, the Xiaomi Redmi Note 3 is probably the best choice on the list though at Rs. 9,999, it's also one of the most expensive options. The design, display, performance, and battery life were all praised in our review, and although the camera could stand to improve, it's still one of the higher rated ones at this budget.

Xiaomi Redmi Note 3
| | | | |
| --- | --- | --- | --- |
| BUY AT | | | |
6. Infocus Bingo 50
Much like the Lenovo Vibe K5 Plus, the Infocus Bingo 50 also makes the list not because of any standout features, but by doing reasonably well across all categories. It's got a better rated camera than many other phones under Rs. 10,000, though it's battery life could use a boost. With 4G support, and Android 6.0 Marshmallow, it's not a bad choice if you're trying to be budget-conscious.

InFocus Bingo 50
| | |
| --- | --- |
| BUY AT | |
7. Coolpad Note 3 Plus
Like its sibling, the Coolpad Note 3 Lite, this phone is a pretty decent all-rounder. There's a Rs. 2,000 price difference, and for the extra money, you get a better display, and a better camera as well. For many users, these two points make a big difference, and if that's true for you as well, then you'll want to consider the Note 3 Plus instead of Lite. The trade-off for that better display appears to be battery life, and if that's your primary concern, then the Lite might still be the better and cheaper option.

Coolpad Note 3+
| | |
| --- | --- |
| BUY AT | |
8. LG K7 LTE
LG K7 LTE nearly didn't make the list because of compromises on its camera, and the relatively high price for its performance, but the design of the phone, coupled with excellent battery life helped it to just about edge into the list. It supports 4G SIMs and VoLTE, but it's in dire need of a price-cut.

LG K7 LTE
ALSO SEE

Lg 215 Lg Gl-b225bsll Frost Free Single Door Ref…

₹ 25,600

LG Nexus 5X LG-H791 (32GB, Ice Blue) : LG-H791

₹ 28,439
9. Infocus Bingo 21
The Infocus Bingo 21 is nearly Rs. 5,000 in price, which is why it makes the list despite having some major shortcomings – if you're looking for a phone with great battery life at a very low price, then this could well be the one you want. The display and camera are frankly bad, but decent build quality, coupled with 4G support, *could* make this phone a good pick for you.

InFocus Bingo 21
| | | | |
| --- | --- | --- | --- |
| BUY AT | | | |
10. Karbonn Quattro L50 HD
At just over Rs. 6,000, the Karbonn Quattro L50 HD is one of the cheaper ones on the list, but it still doesn't come with too many compromises. If you're on a tight budget and looking for a phone that's all-round okay, then this might be the right choice for you. The design and display are the high points for the Quattro L50 HD, and the camera isn't bad either, particularly when you consider the price.

Karbonn Quattro L50 HD
| | | | |
| --- | --- | --- | --- |
| BUY AT | | | |
So these phones are our top picks from the ones that we've reviewed. Another possible pick would be the Micromax Canvas Spark 3 (review), which was only edged out in the last round of discussions. If you can go a little higher on the budget, the newly launched Motorola Moto G4 Plus (review) looks like a really strong offering. Aside from these, another new launch that looks interesting right now is the newAsus Zenfone Max, which just launched at Rs. 9,999. The previous version was a pretty good phone, and we're cautiously optimistic about this phone as well, though we'll know more soon once we finish reviewing the device.
If you think we've missed a great phone under Rs. 10,000, then do let us and the other readers know via the comments.
Share:
loading...