Asus to launch Zenfone 3 series in India today, could introduce four phones
Asus to launch Zenfone 3 series in India today, could introduce four phones
Asus Zenfone 3 Laser has an ultra-fast 0.03 second laser autofocus, which is also the USP of the device.a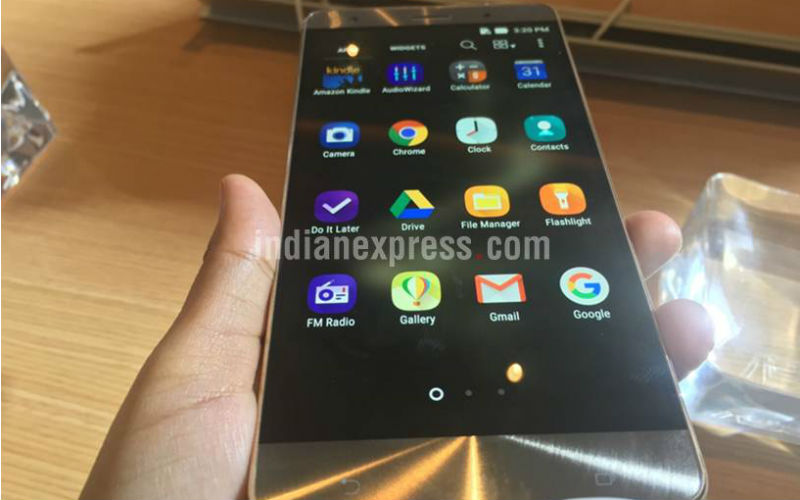 Asus Zenfone 3 series was announced announced at the Computex Conference in June.
Asus Zenfone 3 series India launch is set to take place today. The Indian version of Z3nvolution will be streamed in 360-degree and users across the world can log in to watch the same. Asus Zenfone 3 series comprises of three variants – Zenfone 3, Zenfone 3 Ultra and Zenfone 3 Deluxe. Asus Zenfone 3 Deluxe is the flagship of the three and also the world's first smartphone to feature Snapdragon 821 chipset. Though there's another variant of Zenfone 3 Deluxe with Snapdragon 820, we'll have to wait and see which one is headed to India.
Asus Zenfone 3 series was announced announced at the Computex Conference in June. The smartphones make their way in to the Indian smartphone market nearly two months after they were unveiled in Taiwan. Asus CEO Jerry Shen, at the launch event of Zenfone 3 series had indicated that India is one of the most important market for the company. It is likely the company is planning to launch an entry-level called Zenfone 3 Laser at the event today as well. The successor of Asus Zenfone 2 Laser is a budget smartphone which was announced in Vietnam in mid-July.
Read more ↓
Asus Zenfone 3 Laser has an ultra-fast 0.03 second laser autofocus, which is also the USP of the device.  It features a 5.5-inch Full HD display with 2.5D arc glass. Asus Zenfone 3 Laser gets a 13MP rear image sensor from Sony coupled with electronic image stabilisation. There's 4GB RAM on-board and 32GB internal storage. The smartphone is priced at 5,990,000 vietnamese dong (approximately Rs 18,000). It is yet to be seen if Asus actually launches the phone in India today and how will it be priced.
Source by indianexpress…
Share:
loading...