Apple iOS 11.3 for iPhone, iPad: New features, how to download and install
Apple iOS 11.3 for iPhone, iPad: New features, how to download and install
Apple's iOS 11.3 is now available for download for iPhone, iPad and iPod Touch (6th gen) users. Apple's iOS 11.3 is the big spring update with some new features. With iOS 11.3, users will also be able to look into the health of their iPhone's battery and whether it can impact performance, a feature which Apple had promised in light of the controversy last year in December. Apple's iOS 11.3 update will be available for download in the 'Software Update' section on iOS settings.
How to download, install Apple iOS 11.3 on iPhone, iPad
The Apple iOS 11.3  update is around 781MB in size, though it could be higher depending on whether a user has kept up with all the smaller updates. Apple users can go to Settings, followed by General, followed by Software Update. Tap on Software Update and make sure sure the iPhone or iPad is connected to the internet via WiFi. The device battery will need more than 50 per cent charge for the update to install, or you will have to plug in the iPhone or iPad.
Read more ↓
Tap on 'Download and install' and the new update will automatically be installed on the iPhone, iPad. Users can also download the update via iTunes and then install the same. The iPad or iPhone will have to be plugged in to a Mac or Windows laptop with the latest iTunes app on it.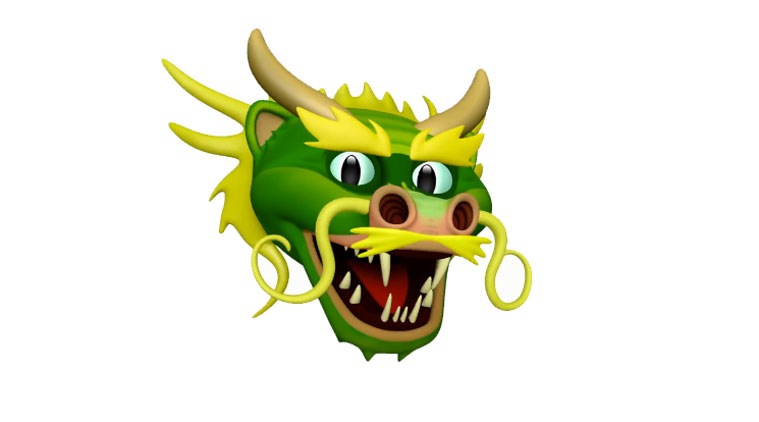 Apple iOS 11.3: New Animoji feature
This feature of iOS 11.3 can only be enjoyed by those who have an iPhone X. Apple is introducing four new Animoji characters in total. These are lion, bear, dragon or skull. Animoji are created using the TrueDepth camera on the front, which captures a user's facial muscle movements and these animated characters mimic the expressions. Animoji can be shared with any other user, even if they do not have an iPhone X.
Apple iOS 11.3: New Augmented Reality features
This is more on the developer side with Apple introducing new features for its ARKit (Augmented Reality Kit). Apps can now deliver AR experiences that use vertical surfaces like walls and doors, in addition to horizontal surfaces like tables and chairs, says Apple. The AR experience will now also map irregular surfaces like circular tables, etc more accurately. ARKit will allow the use of computer vision techniques to find and recognise the position of 2D images such as signs, posters and artwork. This can be used to create more interactive experiences by app developers.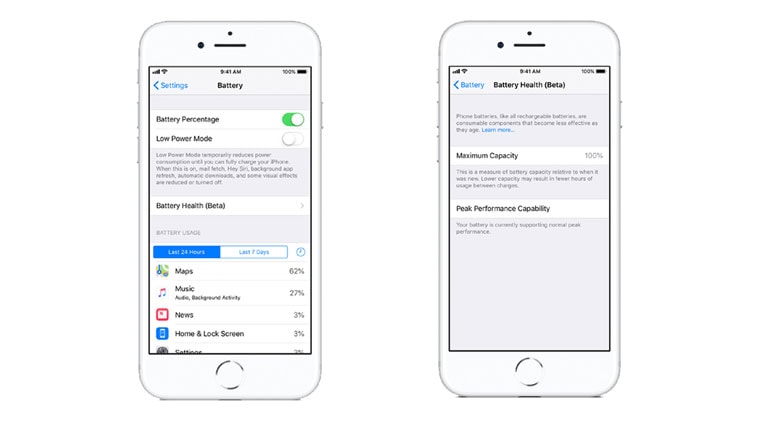 Apple's new iOS update will allow iPhone users to the battery health of their device and also alert if this needs to be changed.
Apple iOS 11.3: Battery Health
Apple's new iOS update will allow iPhone users to see the battery health of their device. It will also alert a user if this needs to be changed. Old, aging or damaged batteries on iPhone can cause unexpected shutdowns. Apple had revealed it had turned on a feature with iOS 10.2.1, which dynamically managed maximum peak performance in order to ensure that shutdowns did not take place on older iPhones with aging batteries.
Read more: Apple iPhone performance issue: iOS 11.3 battery health feature's details revealed
Apple faced a host of criticism, with users saying that the company should have warned them about the battery change, rather than slowing down iPhone performance. The company is now offering replacement batteries at reduced pricing to customers across the globe. With iOS 11.3, users will be able to see if the iPhone's battery needs to be serviced. These will be found in Settings -> Battery.  The battery health feature will be available for iPhone 6, iPhone 6 Plus, iPhone SE, iPhone 6s, iPhone 6s Plus, iPhone 7 and iPhone 7 Plus.
Apple's latest iOS 11.3 and macOS 10.13.4 will come with updated data and privacy information and users.
Apple iOS 11.3: Data and Privacy
Apple's latest iOS 11.3 and macOS 10.13.4 will come with updated data and privacy information. Users will be given more clarity and understanding on how their personal data may be used. Apple says that a new privacy icon and detailed privacy information will appear whenever the company asks for access to personal information in order to enable some new features, Apple services or personalise iOS.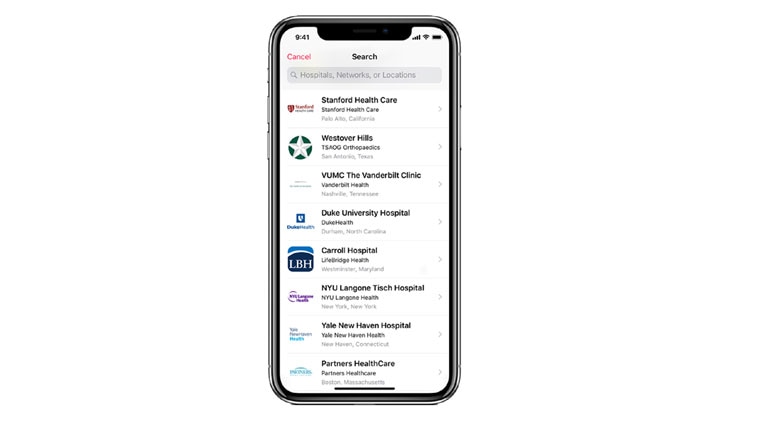 Health Records is another major feature on iOS 11.3, though limited only to the US.
Apple iOS 11.3: Health Records
This feature won't be relevant for India users and is limited to the US. Apple's new Health Records feature will allow patients of more than 40 health systems including Duke, NYU Langone, Stanford and Yale, to view their medical records from multiple institutions, all in one place. Apple says the medical data is encrypted and protected with a passcode.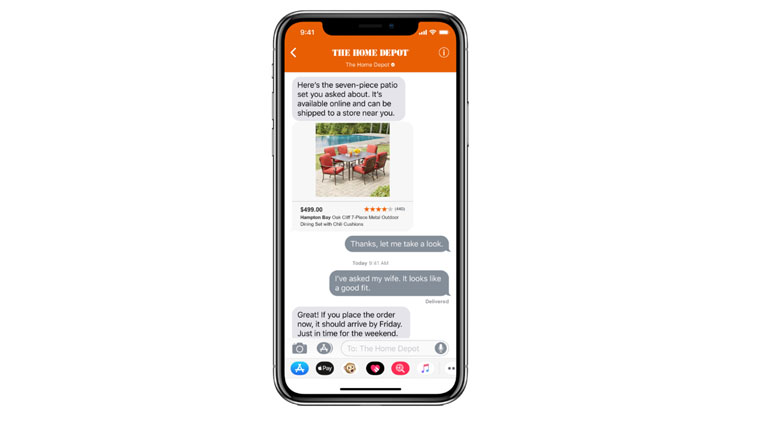 Apple's iOS 11.3 update also brings a new Business chat feature in Messages.
Apple iOS 11.3: Business Chat
This feature is launching in beta, but limited to US and Canada markets only. It will allow users to directly talk to a business via the messages app, make a payment via Apple Pay to the business as well. Hotels, banks, other businesses will able to talk to customers directly via this feature. Apple says businesses will not receive any personal data by default.
Apple iOS 11.3: Other features
Apple Music will now stream music videos with no ads.
Apple News will also show the most important videos of the day, and the company has made improvements to the Top Stories feature.
Apple users in Beijing and Shanghai can now use Apple Pay to pay for rides on Metro and bus lines.
Apple iOS 11.3 is also bringing the Apple TV app to the Brazil and Mexico markets. The app is not yet available in India. The app is a one stop solution for iPhone, iPad and Apple TV users to discover content to watch.
iOS 11.3 also includes support for Advanced Mobile Location (AML) to automatically send a user's current location when making a call to emergency services in countries where this is supported.
Source by:-indianexpress
Share:
loading...