Apple demands 15-year customs duty relief before India setup
Apple demands 15-year customs duty relief before India setup
The government highlights relaxation of duty for Apple would require a complete change in the existing policy.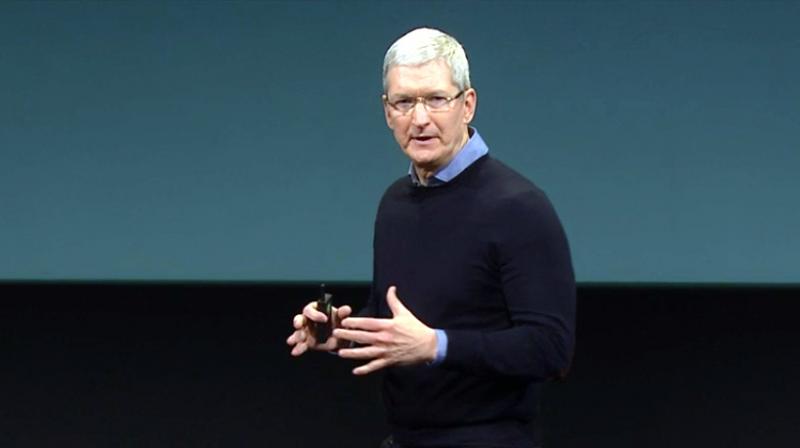 Apple said that it does not intend to source components locally and hence has asked for cuts in the duty taxes on various components, completely knocked down (CKD) and semi knocked down (SKD) units of iPhones that will be assembled in India. The assembly unit is planned to setup in mid 2017.
However, the demands from Apple cannot be sanctioned as easily as the Commerce Ministry officials said that the relaxation of duty would require a complete change in the existing policy for the entire industry. This policy would also mean extending the same conditions to other tech companies such as Samsung and others, who have set up their manufacturing units in India.
The report further added that Commerce and Industry Minister Nirmala Sitharaman has said the government is yet to take a view on Apple's demands because no other smartphone manufacturer has yet sought any such demands or concessions.
Read more ↓
'Her ministry would have to usher another policy level change in the Export Promotion Capital Goods scheme as Apple wants inclusion of "used" capital goods, spare parts and components under the scheme for duty free imports. The EPCG scheme currently forbids import of second-hand capital goods or spares,' reported TIE.
Apple has said that they plan to place an initial emphasis on finished iPhone goods to serve both the domestic markets as well as export markets equally. 'It has, therefore, requested that its DTA unit be allowed the same provision as is available in SEZs on import, repair and re-export of defective units without any constraint on the age of the defective units. Currently, production units in DTA can only repair products exported from India up to a three-year period,' said the report.
Apart from the relief on customs duty, the TIE report added that Apple also has demands on the following:
'Expeditious processing of Apple's Advance Pricing Agreement in the Income Tax Department to achieve certainty on the arm's length pricing applied to international transactions between the Indian company and its overseas affiliated companies.
And
Aligning Customs procedures to provide less intrusive inspections, "always open" clearance process, combined declarations on a periodic basis rather than declaration at each transaction, suspension of paying integrated goods and service tax at the point of importation so as to avoid actual tax payments, followed by claims for refunds so that administrative and cash flow costs could be evaded.'
Apple presently retails its goods in India through licensed resellers and distributors and is banking high in the booming Indian smartphone market. In order to help upscale its present market share in India, Apple seeks to start manufacturing iPhones in the country, which could bring down the price of the units by a considerable amount, helping it reach its goals. If Apple starts the manufacturing plant in India, future iPhones made in India would probably sell for cheaper due to lower taxes, which can help the Cupertino giant compete with other brands in the Indian market.
Source by deccanchronicle…..
Share:
loading...